By Richard Branson
As a member of the Global Commission on Drug Policy, I have long argued that we need a different approach to drug policy, one that prioritises health over punishment, one that looks at the available evidence and draws the right conclusions.
My fellow Commissioners, many of them former Heads of State or Government, have spent much time on the frontlines of the global drug trade. So, last fall I invited a few of them, as well as some other experts, to share their perspective on what should and must be done to end the violence, the bloodshed, the suffering, and the waste that have been going on for nearly six decades now.
The result is Ending the War on Drugs, a collection of twelve insightful and accessible essays, that show how massive the impact of the drug wars has been on societies and economies everywhere – and what better and more effective alternatives could look like.
Ending the War on Drugs comes at the right time, because this is one of the few moments in time when drug policy is actually on the international agenda. Next month (April 19-21), UN member states will come together in the UN General Assembly to debate drug policy – for the first time in 18 years. This special session, also known as UNGASS, marks a rare opportunity to discuss and review the international treaties and conventions that have given legitimacy to drug prohibition and repression around the world.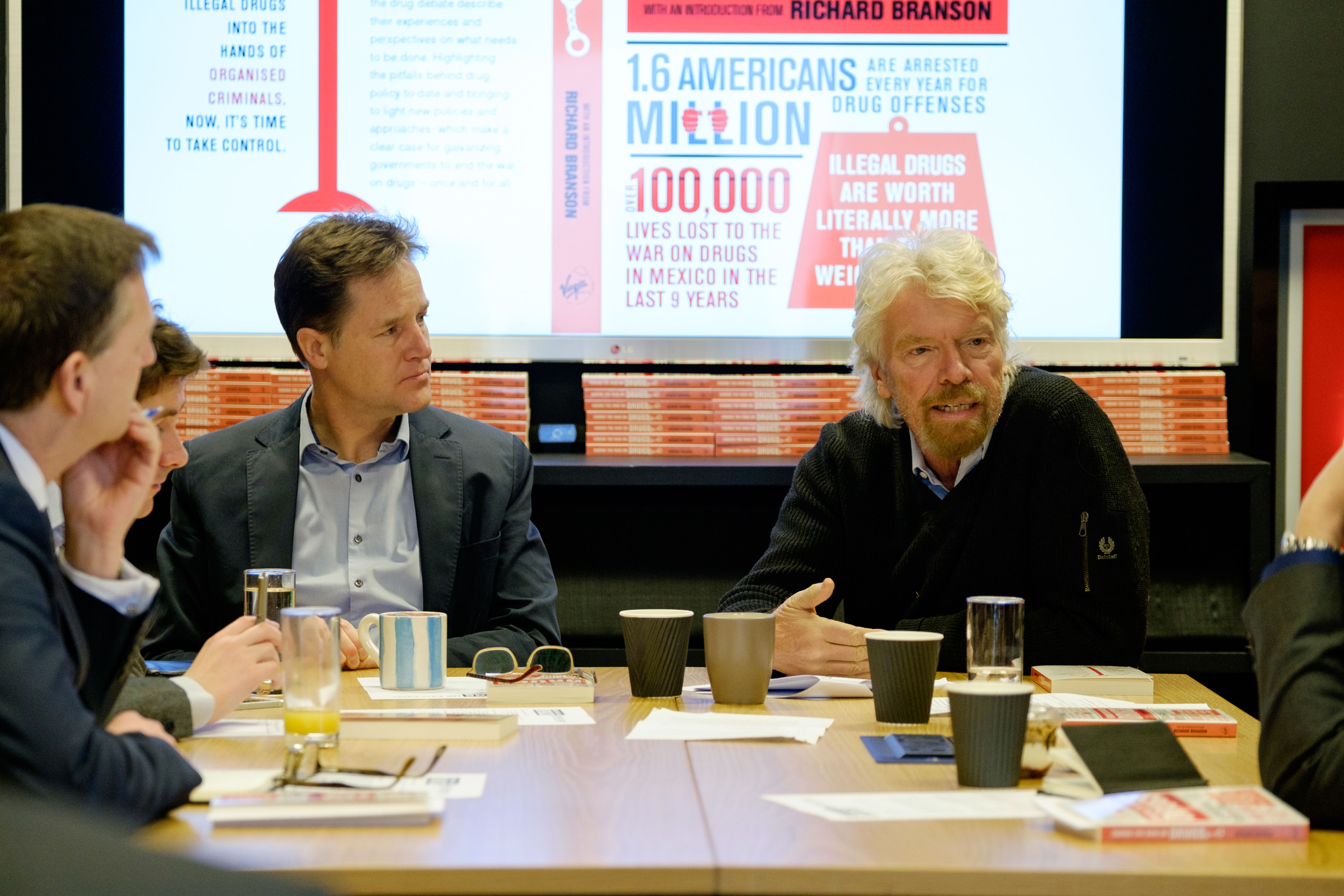 The UN sits at the controls of all this, and member states have the power to change things. But progress has been sluggish, and there is growing fear that UNGASS in four week's time will fail to deliver any meaningful results, held back by member states that still favour repressive policies the failed approach of the past. We must not let this happen and get those who have been on the fence to raise their voice for reform. I hope this book will contribute to that.
Over the next few weeks, we'll be sharing excerpts and infographics from Ending the War on Drugs on Virgin Unite's website. To purchase your own copy, visit http://po.st/WarOnDrugs. All proceeds for the book's sale will go to Virgin Unite, our non-profit foundation.
https://www.virgin.com/richard-branson/ending-war-drugs