LISBON, Portugal — Almost no one would disagree with the core principle of "putting people first" — be it when business strategies are at stake or when public policies are being discussed. However, in spite of the undeniably witty mass appeal of this memorable 1992 Clinton presidential campaign slogan, the United Nation's use of it in the specific context of drug policy reforms is rather misleading.
Since the tagline means very different things to different people, there is not sufficient common ground to spark new hopes for an inclusive, pluralistic, evidence-driven debate that would make change possible. Therefore, framing the current special session of the United Nations General Assembly on the world drug problem around the need for global drug policies that put people first doesn't seem very helpful.
This summit makes a real difference even if it is only to lay bare disagreements and divisions.
On the contrary, it discourages much-needed discussions focused on evidence and prevents governments from sharing evidence on policy effectiveness, policy innovation and policy experimentation, three conversations that UNGASS 2016 should in my view be promoting and supporting.
Nevertheless, UNGASS remains a unique and historic opportunity regardless of the final draft conclusions that may be agreed upon.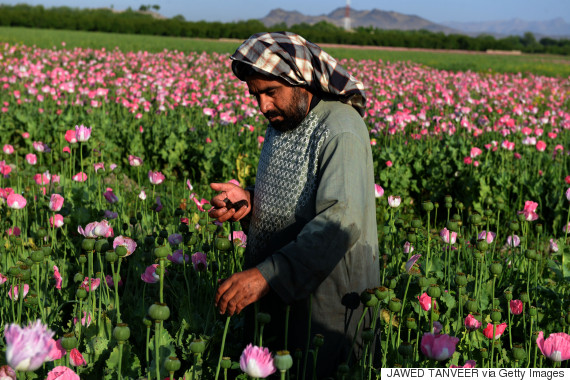 An Afghan farmer harvests opium sap in Kandahar province on April 12. (JAWED TANVEER/AFP/Getty Images)
Since 1992, when countries came together to spell out their vision of a drug-free world, there has been no special session on drugs. So holding the current summit after years of the "war on drugs" is a big achievement in itself.
Also, because there have been so many significant changes over the past years at all levels — in world politics, global illicit drug markets, drug policies and approaches at the individual country level — this summit makes a real difference even if it is only to lay bare disagreements and divisions. When complex reforms are in the making they sometimes require dissent to emerge before a new policy consensus is fully articulated. This seems to be the case of the UNGASS 2016.
We need to allow individual countries and specific regions the freedom to explore drug policies that better suit their needs.
Over the past decade, my country, Portugal, has implemented innovative policies that are people-centered, focused on health and aimed at keeping people alive while respecting human rights. In 2001, Portugal decriminalized possession of drugs for personal use and reprioritized resources away from law enforcement towards public health-based policies of harm reduction and treatment, thus shifting the entire paradigm from a law enforcement, justice-based perspective to an issue of health. Furthermore, these harm-reduction interventions were supplemented by a range of prevention programs. Last but not least, to make sure that public opinion supported these policies, a wide and informed public debate aimed to overcome the stigma and marginalization of people who use drugs.
Portugal and Switzerland led the way on drug policy reforms, and an increasing number of countries in Europe, Latin America and the United States are now following their lead. Nearly 100 countries are currently supporting the harm-reduction approach in policy and/or practice — including methadone treatment as well as needle and syringe programs. Around 20 countries have adopted some form of decriminalization of drug possession and use. And a few regulated cannabis markets have emerged. At the same time, however, some other countries seem very averse to any policy change.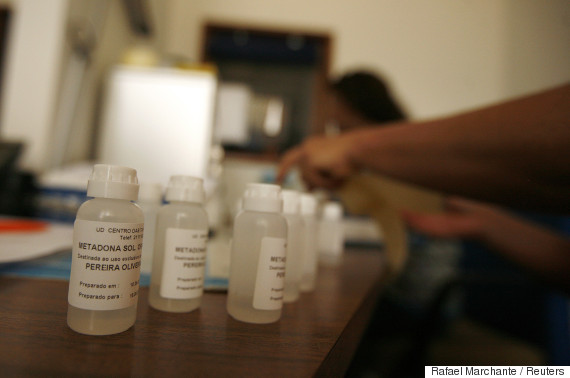 Doses of methadone are prepared for distribution to patients at the Taipas rehabilitation clinic in Lisbon on Aug. 10, 2012. (REUTERS/Rafael Marchante)
At the end of the day, UNGASS 2016 should feature this diversity. But hopefully it will also allow all participants — representatives from governments, civil society organizations and the scientific community — not only to share best practices and experiences that have proved to be successful, but also to discuss what policies work and what policies need to be avoided because of their negative impact on public health.
The Global Commission on Drug Policy — made up of former heads of state, myself included, and senior U.N. officials — has repeatedly called for a shift from exclusively punitive, enforcement-led policies to a more balanced and pragmatic approach based on public health and human rights. On the basis of its various evidence-based reports, the commission has been strongly advocating to revisit the U.N.'s repressive, one-size-fits-all approach that has prevailed over the past decades, and for opening up new avenues for international cooperation to allow individual countries and specific regions the freedom to explore drug policies that better suit their needs.
History is in the making.
On top of that, the commission has been making the case for the immediate end of the criminalization of people who use drugs, calling on countries to continue exploring options for health and harm reduction as well as for the strict, legal market regulation for some currently illegal drugs. The commission's vision is underpinned by an accumulating body of evidence that supports alternative approaches based on principles of public health, harm reduction, cost-effectiveness and respect for human rights.
Unsurprisingly, UNGASS 2016 lags far behind this vision. But this summit is already a turning point in our collective journey toward improving global drug policy. Whatever the final formal conclusions, reforms are on and history is in the making.
http://www.huffingtonpost.com/jorge-sampaio/war-on-drugs-health-policy_b_9740392.html